Enrollment for the Autumn 2019 Roundtable is open—Call 503-902-5552 to register today!
Who: Adults age 60 and older who are interested in learning about the psychological and social aspects of aging well, and who want to connect with others who have a shared interest in exploring how to thrive in later life.
What: Each 90-minute meeting will include a brief informational presentation, followed by a facilitated discussion. Topics include "normal" aging, coping with change, creating meaning and purpose, strengthening social connections, and planning for the future.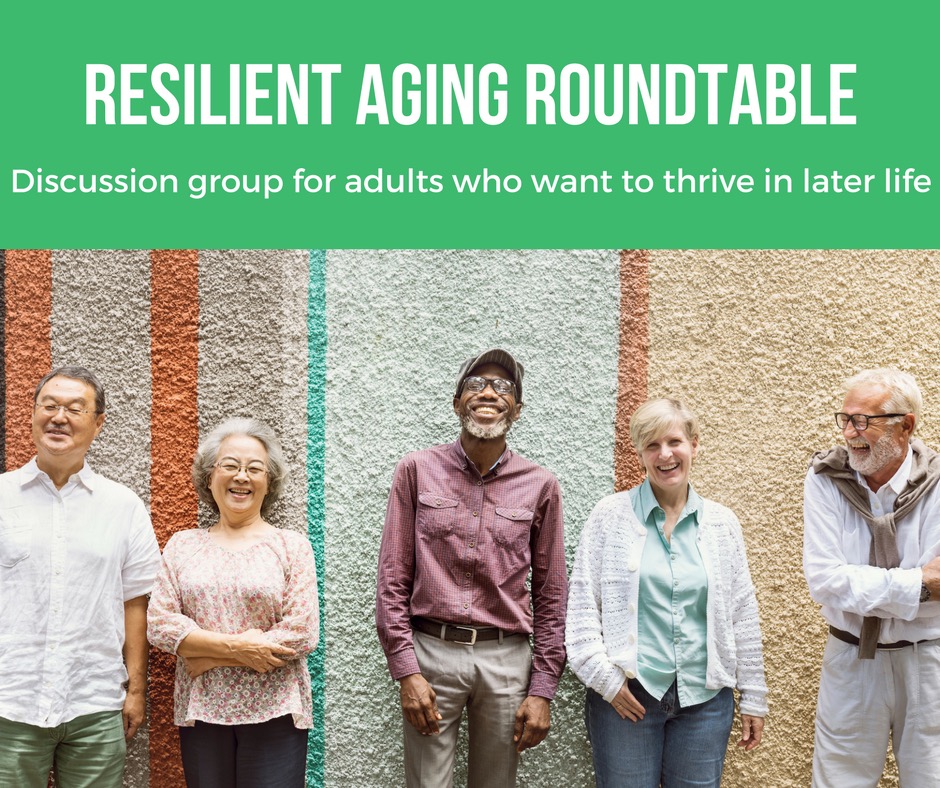 Where: 1125 SE Madison Street, Suite 102, Portland, OR 97214
When: Every 2 weeks beginning September 9, 2019, with 6 meetings total
Cost: $150.00 for the entire series of 6 meetings ($25 per meeting), payable at the first meeting
Why: Contrary to popular belief, old age is more than wrinkles and rocking chairs! We spend a lot of time, money, and attention on biomedical "cures" for aging and beauty products that help us to "defy" aging. We've made a lot of progress towards adding years to our lives, but what if we started focusing on adding life to our years? I designed this group to help you (1) get clear on what "successful" aging means to you and (2) learn how to begin taking steps towards that vision.
Enrollment is open for the Autumn 2019 group. If you're interested in participating, please contact me at 503-902-5552 to schedule a brief phone call so that we can make sure the group is a good fit for you.
I'm Dr. Meghan Marty, Licensed Clinical Psychologist and Founder of Rose City Geropsychology, LLC. I have over 15 years of professional experience in the field of mental health and aging. I love facilitating groups and have led or co-led several groups for older adults, family caregivers, and people grieving the loss of a loved one.