We currently only offer remote psychotherapy sessions via our HIPAA-compliant telehealth platform.
Telehealth Instructions
Click on the button below to meet with Meghan Marty, PhD at your scheduled appointment time.
Our telehealth platform uses a secure website and not an application, so there is nothing to download and no passwords to create.
You can use any device (computer, tablet, smartphone) as long as it has a forward-facing camera so that we can see each other throughout the appointment.
At least 10 minutes before your session is scheduled to begin, simply click on the appropriate button above to enter into the virtual waiting room.

We will be alerted that you are waiting and will sign-on soon after.
Once we are both signed-on, our session can begin.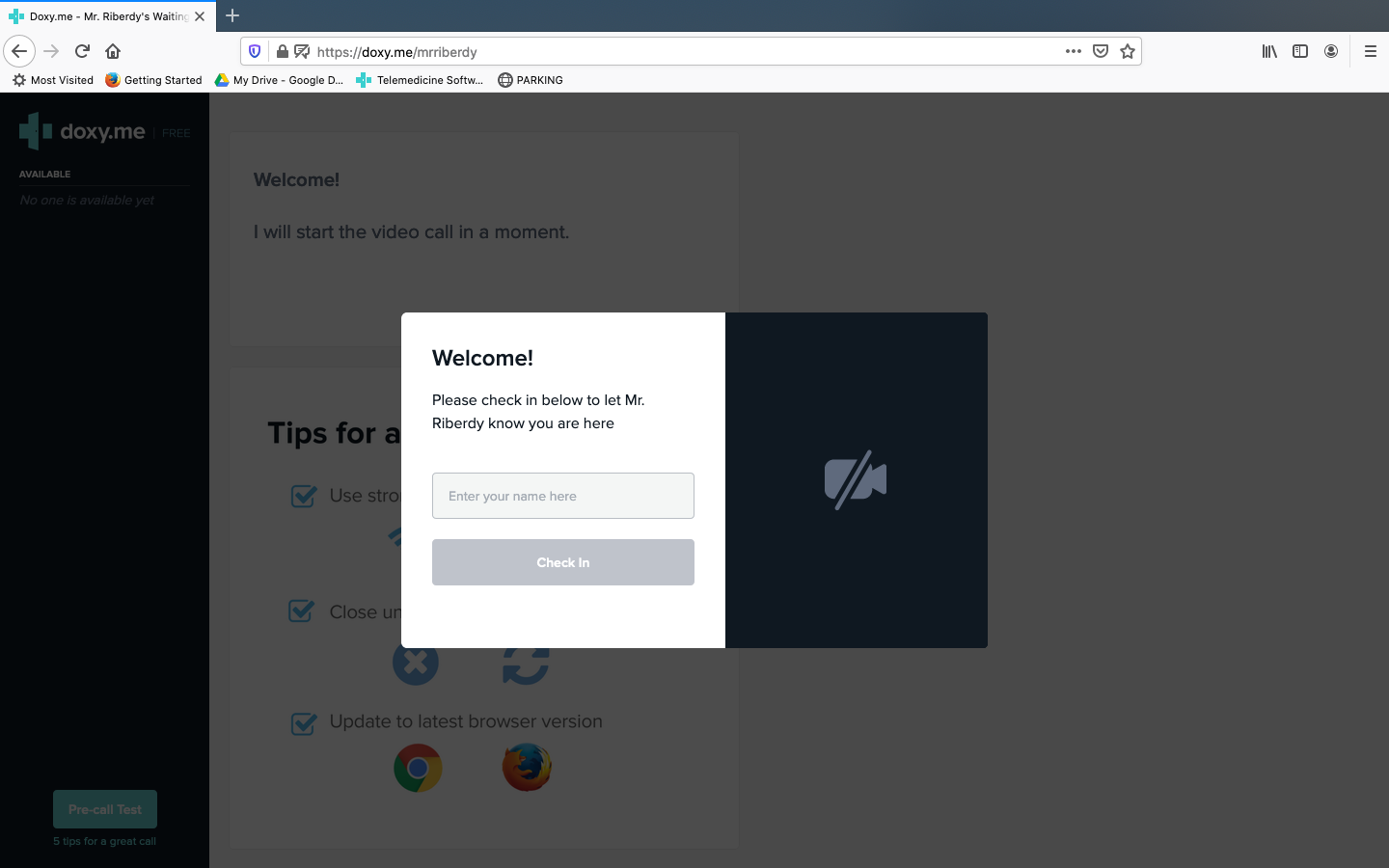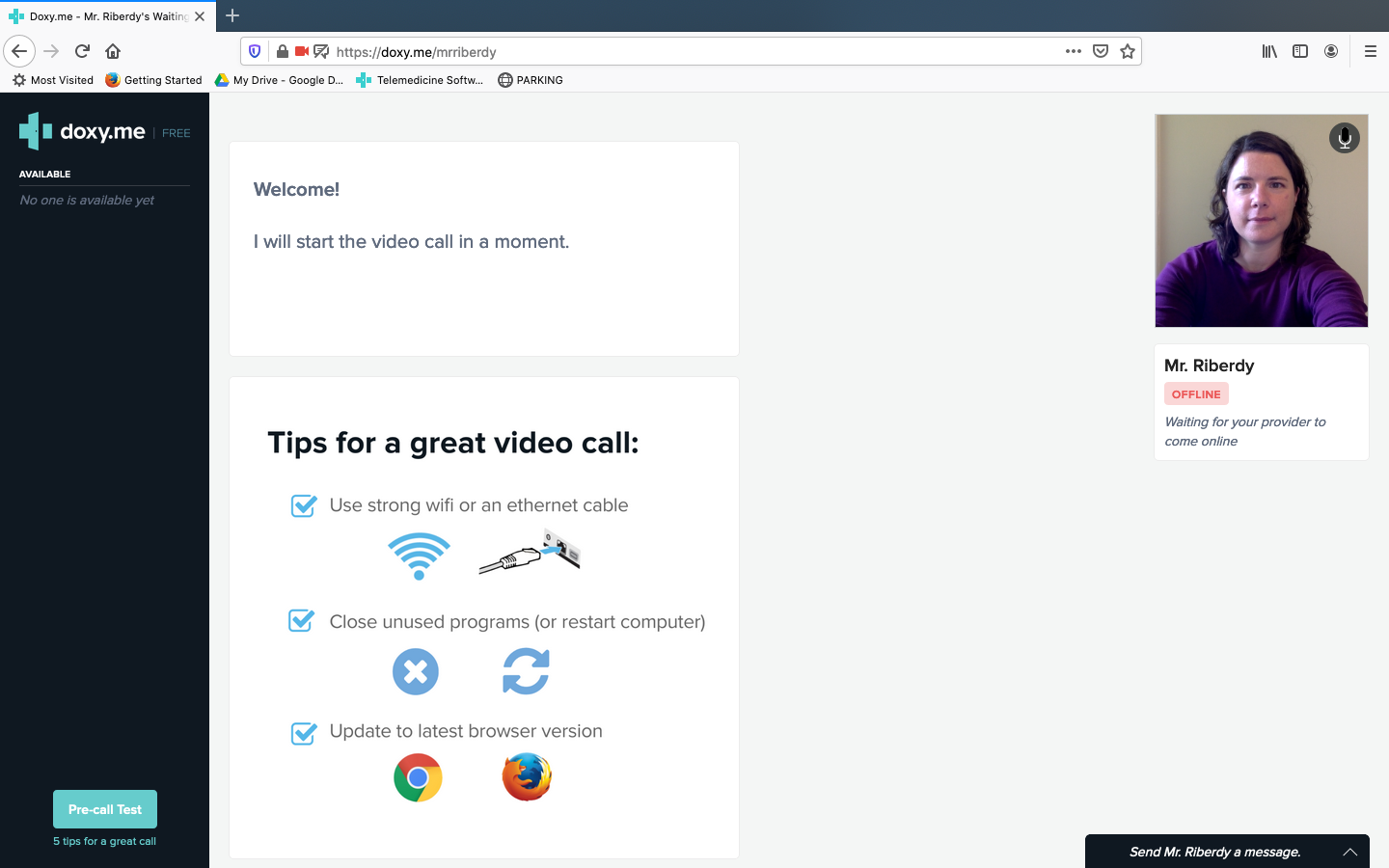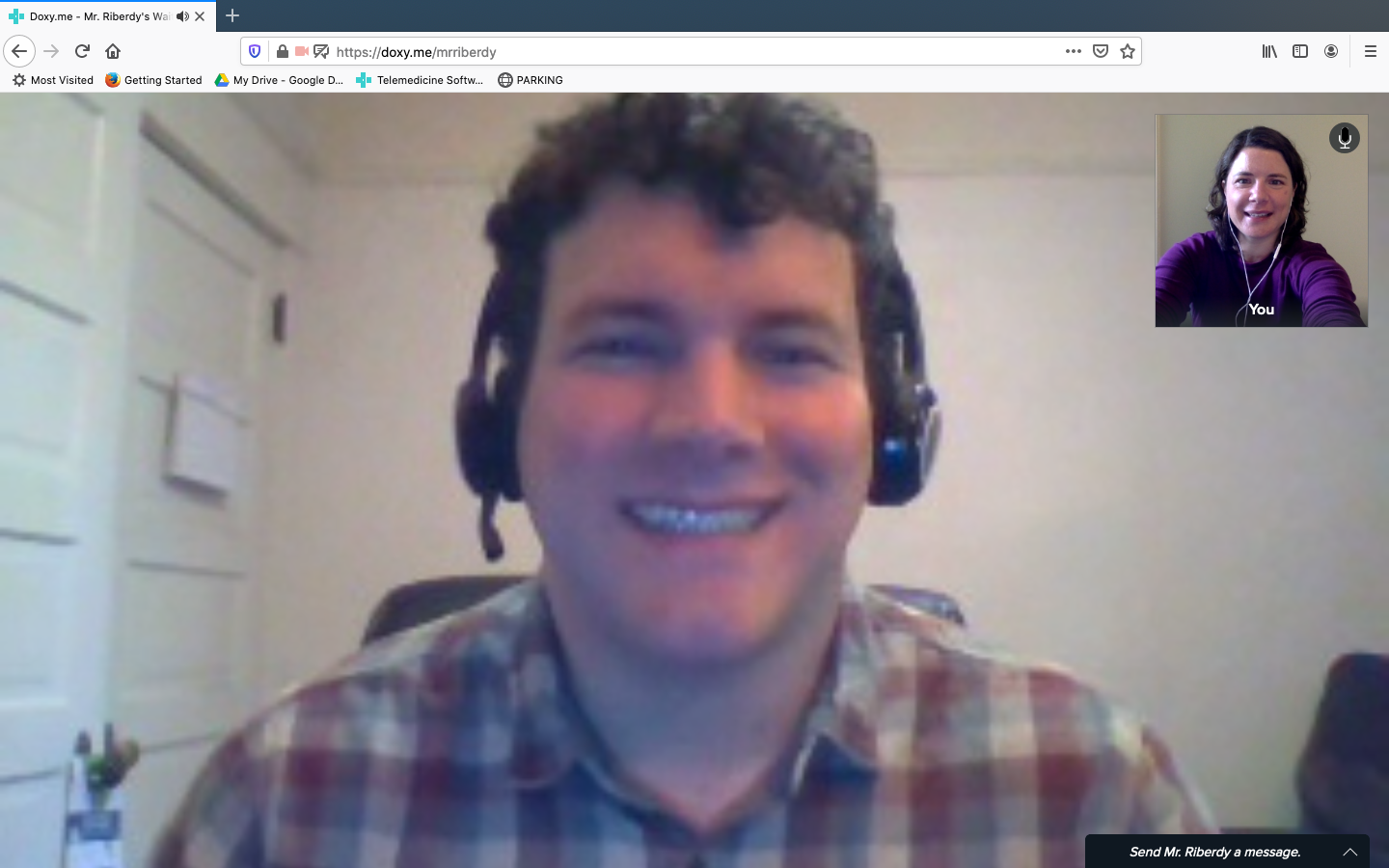 Troubleshooting
Prior to signing on for the first time:

Make sure your device is up-to-date (e.g., antivirus programs, system software update) and reboot your device (this may or may not be necessary, but can be helpful)
Make sure your camera and microphone are turned on (please see your device's settings)
Please use headphones (if you have them) during the meeting to prevent our voices from echoing
Turn off all other applications and programs that may be running on your device, including any other tabs or windows on your internet browser that you don't need during our meeting
If we are not able to log in or accidentally get disconnected, we will give you a call.
Feel free to reach out to us with questions. Doxy.me is easy to use, but we understand that it might feel intimidating to some who are using it for the first time. Let us know if you'd like to schedule a "test run" beforehand to avoid any interruption to your session.
General Telehealth Information
It is important to use a secure internet connection rather than a hotspot or public/free Wi-Fi.
During the session, you should be in a quiet, private space that is free of distractions and where you will not be interrupted.
Make sure the camera on your device is at your eye-level and there is light in front of you (not behind you).
Telehealth Informed Consent
This document describes some of the risks and benefits of using telehealth for remote psychotherapy sessions. Click the button below to review and sign before your first on-line appointment.